Hi,
There have been several developments in recent months which may greatly affect the way we engage with the IoT.
Firstly, the impending advent of 5G networks in Europe and Asia.
As the 2G shutdown draws ever closer in Australia, other continents are looking forward to the development of 5G networks.
In addition, the ongoing development of LPWAN (Low-Power Wide Area Networks) technologies has also revolutionised the way we manage power consumption in always-on devices.
In more recent news, the EU Commission is exploring options for extended spectrum licenses, possibly of periods up to 25 years.
They are expecting extended licensing to result in a more secure market
for business development by European operators, and subsequently, an increase in investment in telecoms. What will come of this remains to be seen.
Finally, the development of IoT security protocols by the Open Trust Protocol (OTrP) is expected to secure networks and applications accessing sensitive data, at an interoperable standard. This technology is still undergoing development, but you can find out more here.
M2M Connectivity works with a number of leading cellular brands to offer dual SIM and failover solutions, as well as working on solutions to provide cellular with failover to satellite – please contact us if this is of interest.
Darren Moroney, General Manager, M2M Connectivity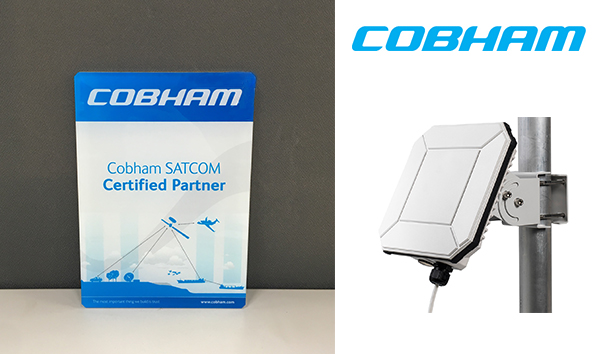 Cobham Satcom Partnership with M2M Connectivity
M2M Connectivity is proud to announce our new partnership with Cobham Satcom. We are looking forward to working as a certified supplier of Cobham Satcom products and services for the Australia and New Zealand region, and we trust that our customers will be satisfied with the high quality of products, as well as our system integration and support services.
If you are interested in the products and services we can offer,
contact us.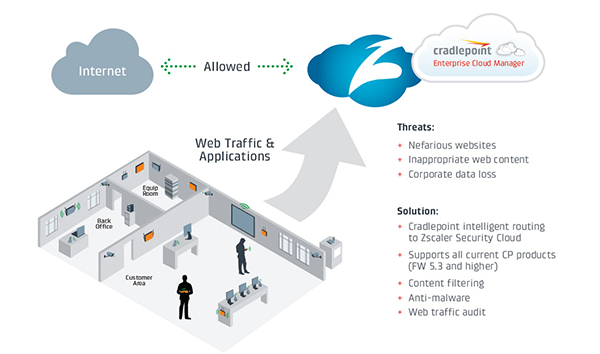 Cradlepoint Zscaler – Keeping Edge Routing Secure
If you have already deployed Cradlepoint routers in your business, you can now benefit from enhanced security in cloud-managed networking solutions.
Zscaler Internet Security enables enterprises to embrace cloud applications and mobility, while delivering a superior user experience. It leverages the threat intelligence harnessed from the Zscaler cloud. Now any business, regardless of size, can connect to the Internet with confidence.
Sign up for a free trial here
Features:
 – URL Filtering: Filter against more than 90 categories, 30 super
categories, and 6 classes
 – Security: Blocking web-based threats including Malicious content,
Botnets, Advanced Persistent Threats, Browser exploits, and
phishing attacks
– Safe Search: Enforce Google safe search policy
– Low Latency & Transparent Redirection: Enforce policies and
protections that guarantee zero downtime and latency
– Cloud Application Control: Create global policies for content filtering
policy and security
– Customised Policy & Reporting: Administrators manage their own policy,
with changes instantly reflected across the cloud
– Simplified Management: Select one of four risk tolerance settings to
enforce common policies
– Intuitive Dashboard: Instant insights into malicious activity and Internet
browsing trends
Supported Routers:
– AER3100 Series
– AER2100 Series
– AER1600 Series
– COR IBR1100 Series
– COR IBR600 Series 
Contact us for more information on these products.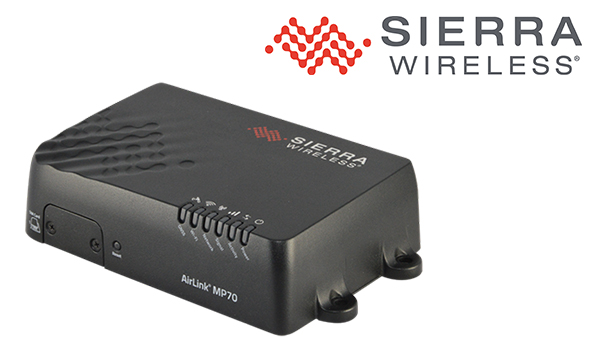 Sierra Wireless MP70 Gains Telstra Approval
The AirLink MP70 has officially attained Telstra approval for the Australian marketplace.
This vehicle router is high-performance, and specifically designed for use in mobile mission-critical applications in public safety, transit and field services.
Securely receive instant updates and insights on features such as Network Status & Diagnostics, Application Data, Vehicle Telemetry, Asset Location, and Vehicle Location.
Contact us for more information on this product.
Our Brands