Robustel RCMS Cloud – 3 Month Free Trial Extended until 31st December 2020.
About Robustel RCMS
Robustel Cloud Manager Service (RCMS) is a modular IoT cloud software platform compatible with all Robustel products.
RCMS is designed from the ground-up to empower Robustel customers to build their IoT Solution(s) in a manner that is scalable, cost effective and can evolve quickly with the market.
Designed to work hand-in-hand with RobustOS, RCMS unlocks the true potential of Robustel products giving customers the ultimate range of monitoring, management and control functions.
With its modular design RCMS enables new APPs to be added to the platform without interfering with core behaviour, to create new functionality and allow for integration with third-party software.

The RobustLink App inside RCMS gives you visibility of your entire Robustel device fleet in a single location from anywhere in the world.
View device status, signal strength, data usage and WAN details for any device connected to the platform at the touch of a button!
•

Management Dashboard

•

Online Status

•

Connection/Link Type

•

Data Usage

•

Signal Strength

•

Location (GPS or Celltower)

•

Installed Apps, Firmware & Configuration

•

Device Alerts via Pop-up or Email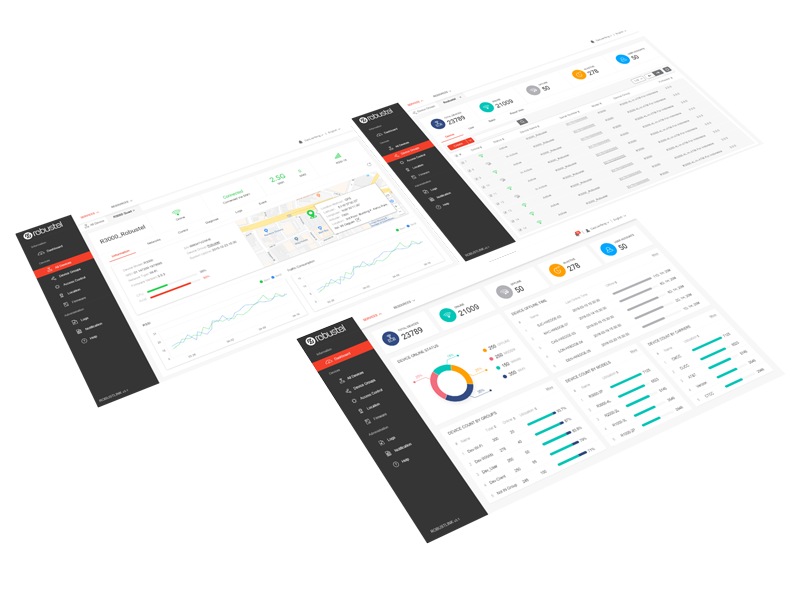 Use the RobustLink App inside RCMS to access your devices remotely to change configuration parameters or send device commands through remote Command Line Interface (CLI) access.
Maintain your fleet through Over-the-Air (OTA) updates for Firmware, Apps and Configuration files in bulk or for a single device.
•

Firmware Over-the-Air (OTA)

•

RobustOS Apps Over-the-Air (OTA)

•

Config Over-the-Air (OTA)

•

Export/Edit Device Config

•

Device Templates (Zero-Touch Deployment)

•

Remote Command Line (CLI) Access

•

Switch Active Link & Remote Reboot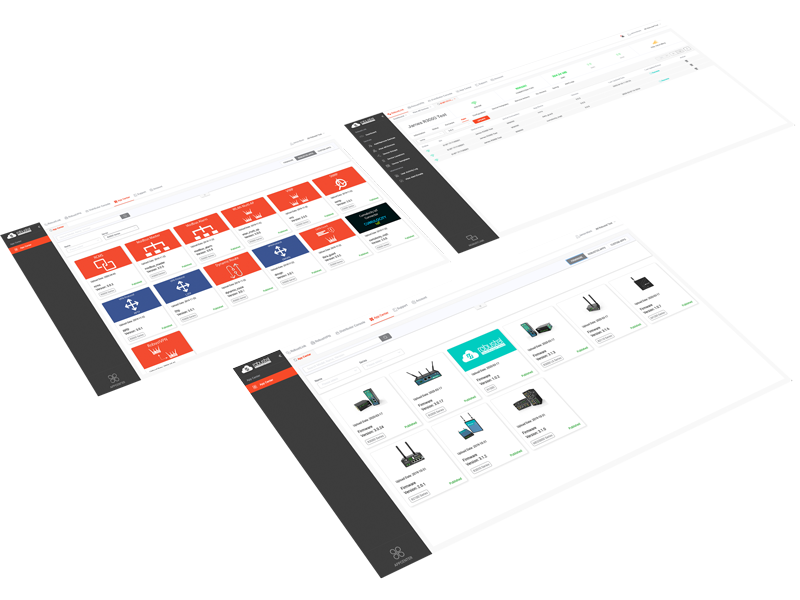 Use the RobustVPN App inside RCMS to create a virtual LAN for your devices that can be accessed securely from anywhere in the world using the preconfigured desktop VPN client.
RobustVPN allows you to access any Robustel device and connected end devices regardless of internet source or SIM Card.
•

Assign VPN Groups to Devices

•

Access remote devices via RobustVPN Desktop Client

•

Restrict VPN Access by User

•

Limit & Manage VPN tunnel data allowance

• Assign devices by VirtualIP & Subnet

• View VPN Connection logs

•

Enable/Disable VPN in real-time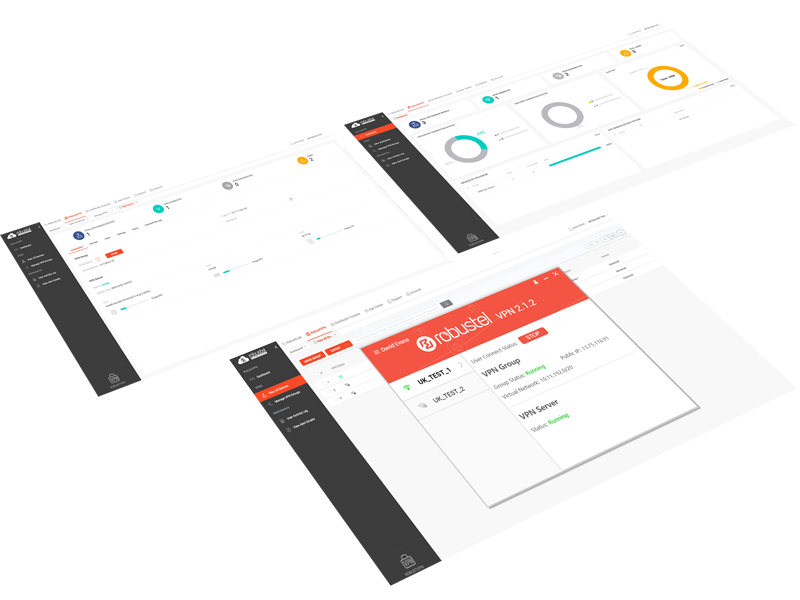 RCMS Cloud – 24/7 SaaS Device Management
Always available, always ready… RCMS Cloud from Robustel is a secure hosted SaaS instance of the RCMS platform. Hosted and integrated into Microsoft Azure the RCMS platform allows you to manage your fleet of Robustel devices from anywhere in the world in an instant. Anyone with a Robustel device can create a free account at any time for basic monitoring, and upgrade devices for added functionality based on the table below.
RCMS STACK – Locally Hosted Device Management
Looking for device management in a private environment? Work with the Robustel team to deploy your very own version of RCMS inside your own environment. Ideal for enterprise or government deployments with strict ICT policies in place. If you're looking for specific features or integration with propriety pieces of software like ERP, CRM and Orchestration Tools then RCMS STACK can be tailored to your requirements using our NRE Development services.